The concept and practice of religion has always raised profound issues that affect human life and society fundamentally and in its entirety. Informed and solid discussion is a constant need as we map our way through these issues.
Announcing the bi-annual international congress of the European Society for Intercultural Theology and Interreligious Studies –
Sacred Protest: Religion, Power, and Resistance in an Era of Upheaval
23-26 March 2022. Bonn, Germany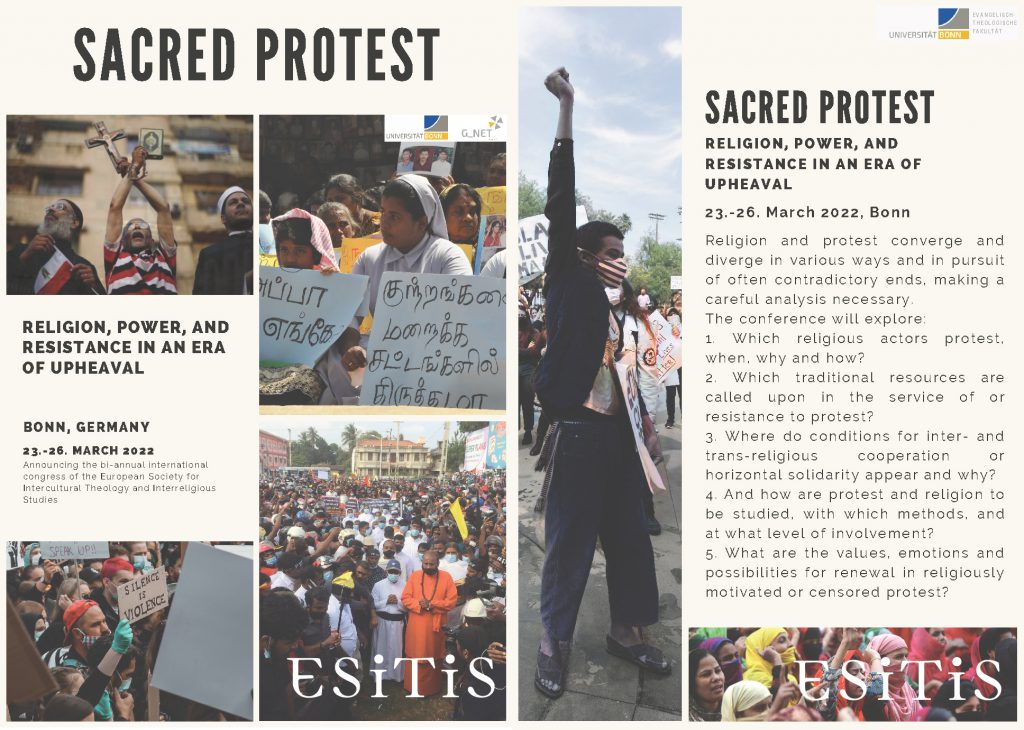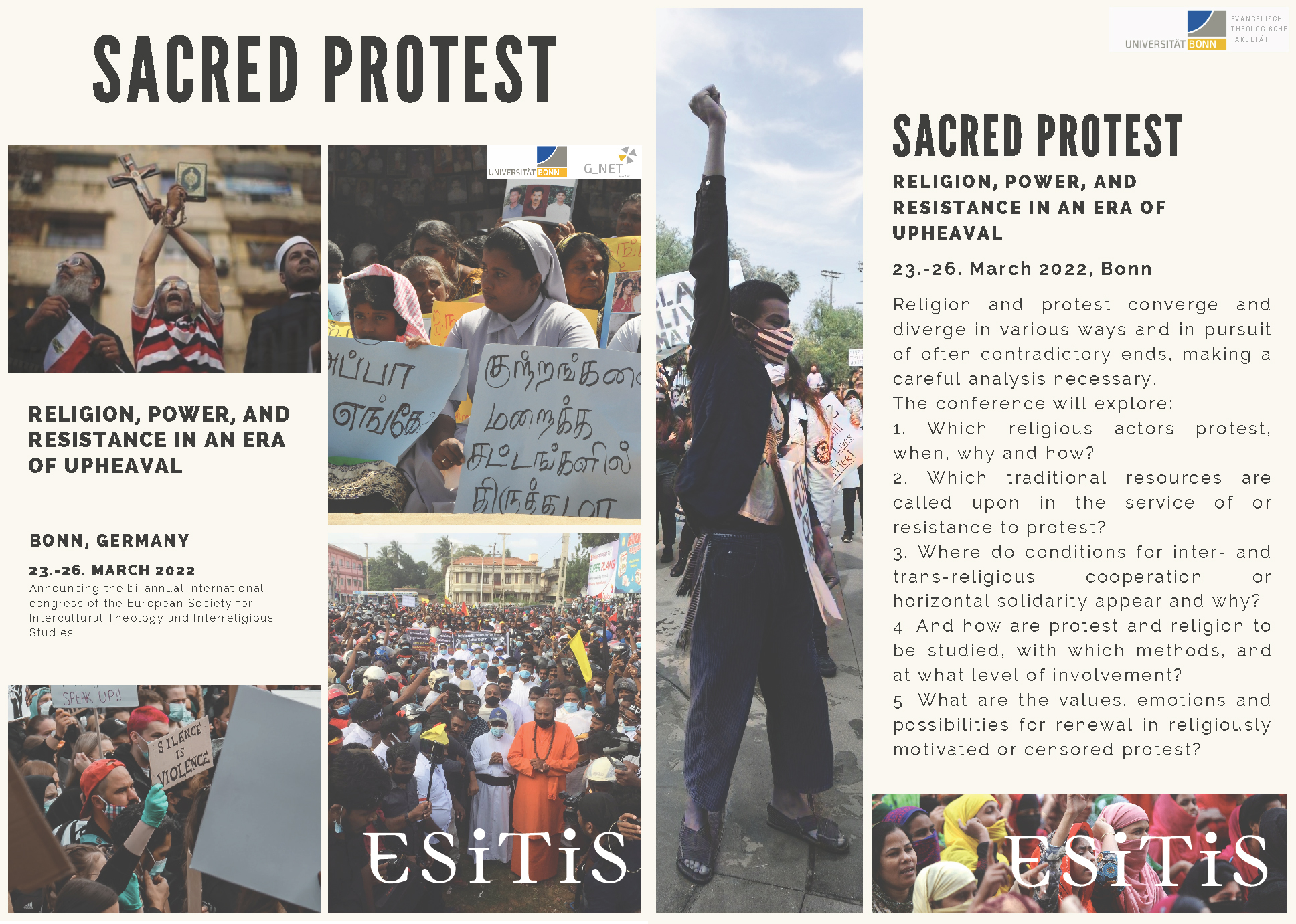 More information to come.
The aim of the European Society for Intercultural Theology and Interreligious Studies (ESITIS) is to stimulate and coordinate "research and education in intercultural theology and interreligious studies within the disciplines of theology, religious studies, anthropology, sociology, and philosophy at graduate and post-graduate levels across Europe."
– Preamble, Bylaws
"It is in meetings like ESITIS — and its counterparts around the world — that the future of our understanding of ourselves as intelligent religious persons is being worked out, written, taught."


(Francis X. Clooney in his blog after the Salzburg conference in 2009)