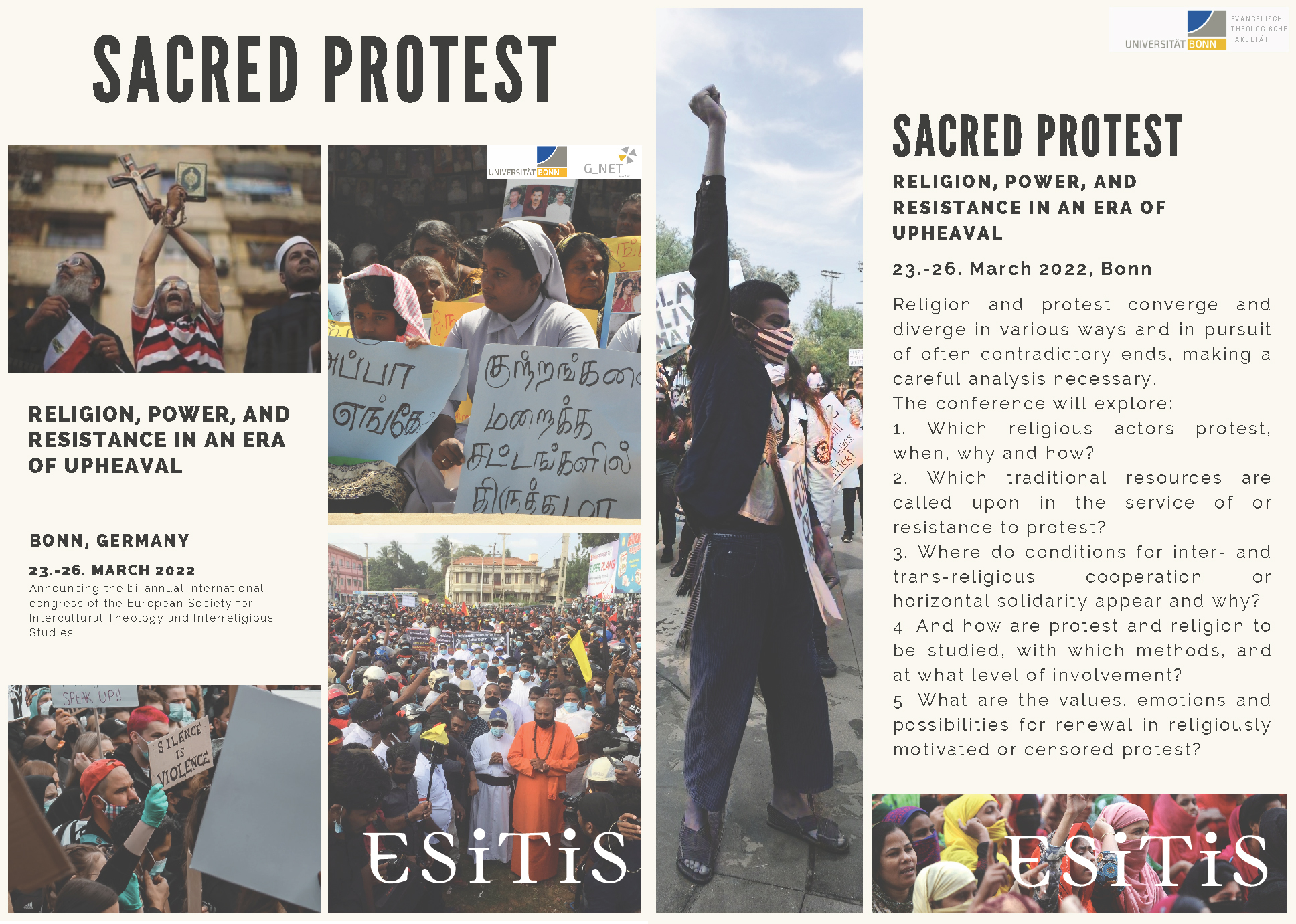 Sacred Protest: Religion, Power, and Resistance in an Era of Upheaval
23-26 March 2022, Bonn, Germany
Announcing the bi-annual international congress of the European Society for Intercultural Theology and Interreligious Studies
Analysis of the complex interrelations of religion and modern protest movements draws attention to the ways that pervasive societal anxieties are taken up in religious, interreligious and transreligious discourses. The last years have seen forms of major social upheaval in the form of protests the world over. These have included popular protest movements in well over twenty countries, from Asia and Southeast Asia to Africa to Latin America to North America to Europe. These have led to major policy backdowns and/or governmental crackdown (Hong Kong, Belarus) and even the overthrow of governments (Bolivia, Peru, Sudan, Algeria, Iraq, Malta). Triggers can be seemingly minor (such as bread prices in Sudan and taxes on whatsapp messages in Lebanon) or sudden and shocking (such as in cases of police brutality). In both cases, protests often then develop along predictable sightlines of economic concern and political parties. Recent protests and counter protests have been surrounded by a deluge of disinformation and conspiracy (for example, surrounding elections or the pandemic). In several cases, inconspicuous beginnings led to society-wide or global debates concerning religion, ethnicity, the stability of democratic institutions, fundamental human rights, and even the future of humanity.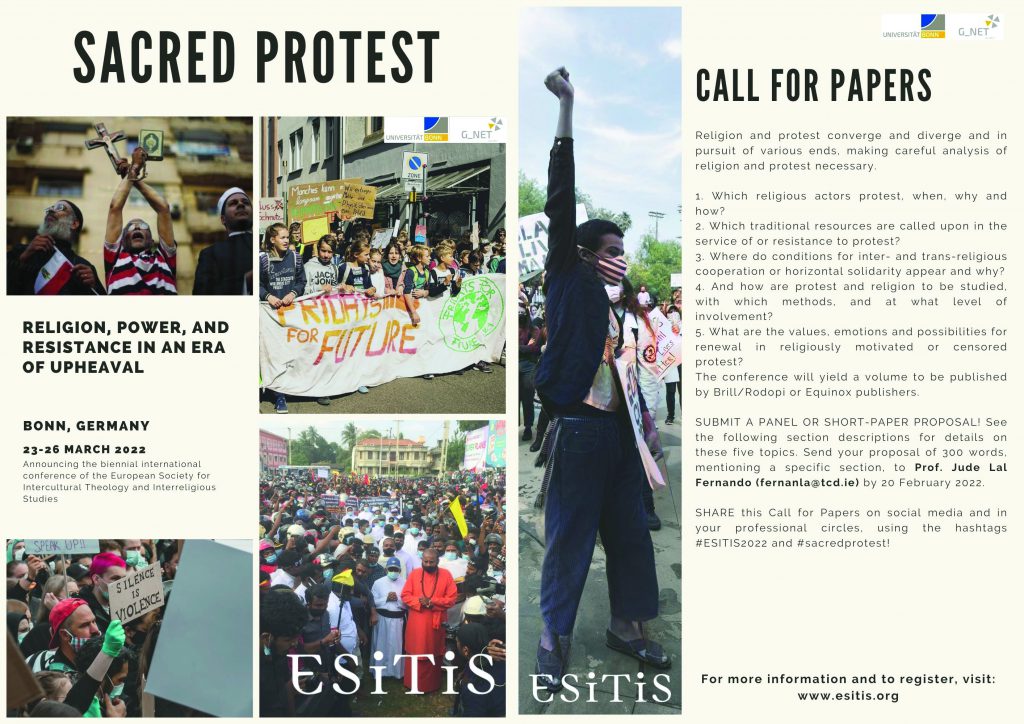 Religious contributions and reactions to such upheavals vary widely and can be unpredictable. Across religious traditions, religious communities sometimes engage with social questions citing theological principles of siding with the oppressed or freedom of religion, while at other times this same logic is deemed inapplicable. Some religious leaders remain at a cautious distance from protest movements or even actively side with pro-government suppression, appealing to divine sovereignty, while in other situations religious communities have provided field hospitals, water and food. In looking at the relationship of religion and protest, one could almost speak of the emergence of a new rank of politico-religious leaders – including both those actively supporting and those condemning protests.
ESITIS looks forward to welcoming members and guests in Bonn in March 2022 for this important conference!
For more information contact gnet@uni-bonn.de
About the Conference
The conference will yield a volume to be published in its aftermath. ESITIS' two affiliated channels for publication: ESITIS's peer-reviewed journal Interreligious Studies and Intercultural Theology (ISIT) by Equinox publishers, and the series Current of Encounters by Brill Rodopi."